Schley Buildings is committed to giving you the best value for your money.
We use materials from suppliers we trust to guarantee your satisfaction.
We work only with craftsmen who share our high construction standards.
Site is kept clean—all nails, screws, trash, and debris are cleaned up and hauled away at completion.
We honor our commitment long after your project's completion.
We make sure your project exceeds your expectations now and in the future.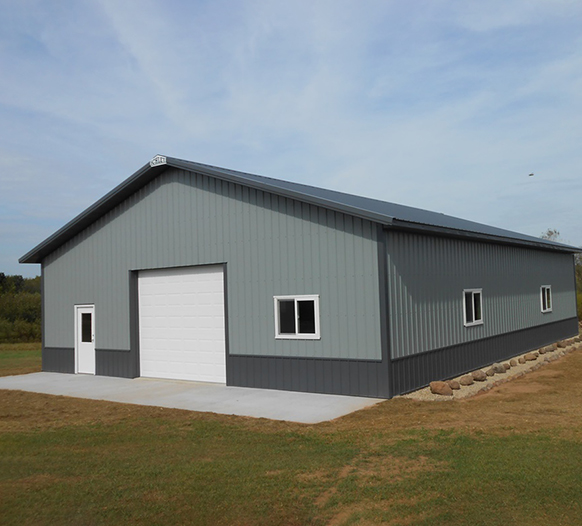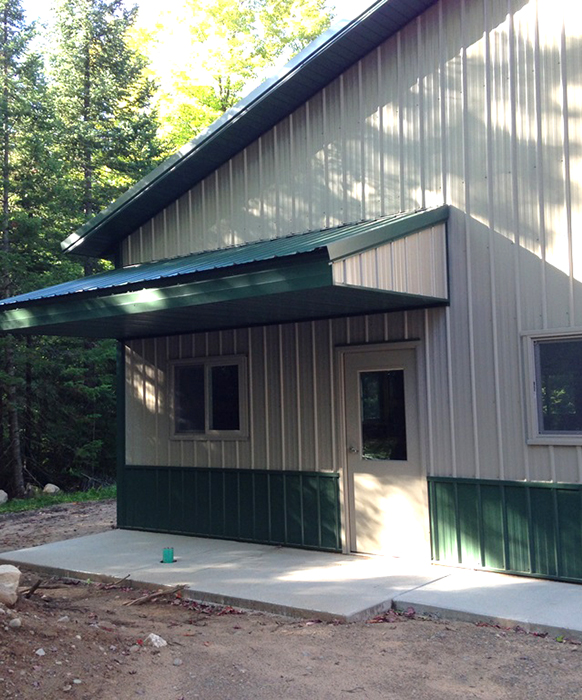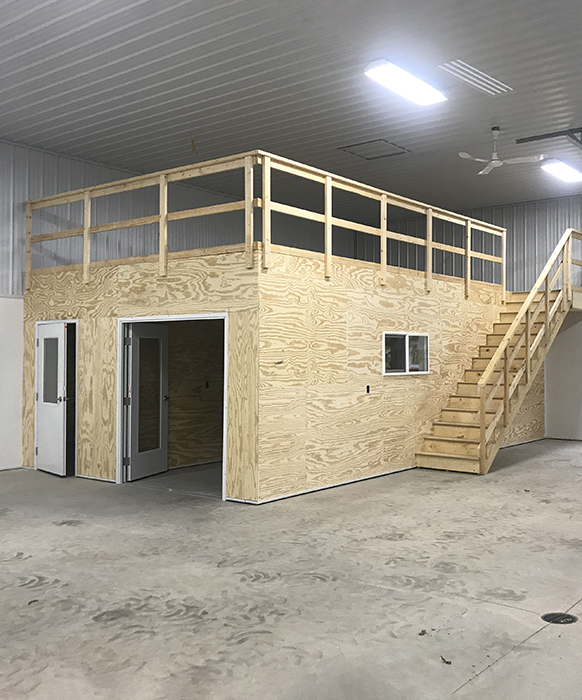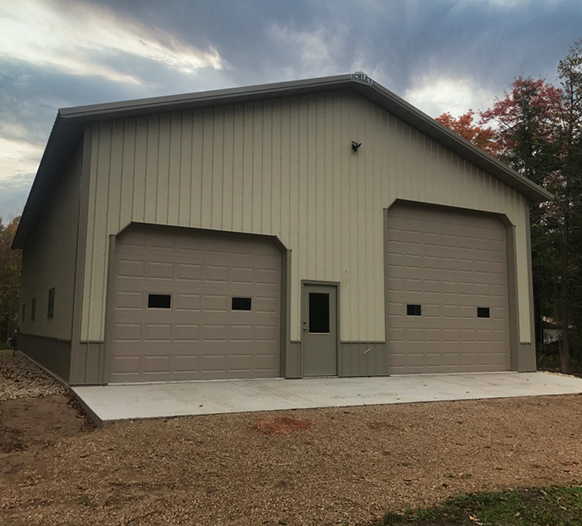 Standing Strong Since 1986
We Specialize in Durable Post-Frame Structures
Schley Buildings is dedicated to providing the highest quality post-frame buildings in Wisconsin. By using glued-laminated columns (instead of poles), top quality steel, and the best doors and windows available at a fair price, Schley buildings provides quality that lives up to all expectations. We can proudly state that in 37 years of operation we've never had a building fail.
Quality Control System, 100% Satisfaction Guarantee
Unrivalled Workmanship, Professional and Qualified
Long-Term Support, We Stand Behind Our Work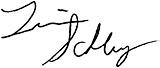 Tim Schley
(CEO & Founder)
Our Name is Represented by Every Building We've Built
How Can We Help You?
Nothing Speaks Louder Than the Words of Satisfied Customers
Customer Testimonials
Thank you for everything you have done, I'm very happy with the building and the whole process. I can see I'll get many years of enjoyment out of it.
Schley Buildings LLC recently built a 72' X 36' Pole Barn for me. Very professional organization, easy to work with. Had to make a couple changes to the layout of the building and Schley was very easy to work with over these changes. Quick build once cement was completed. I would highly recommend Schley to anyone that is in the market to have a building added to your property. Very happy with the end result.
I hired Schley in 2020 to install a 1,850 sf building on my property in Three Lakes, WI. They were quick to respond to my request for a quote, the were very patient with me when I made changes and they actually were able to put up the building early even with all the supply chain issues that exist today. The project started in August of 2022 and was complete by Mid October 2022. They also recommended an outstanding excavator for the dirt work. I own a large construction company in southeastern wisconsin and i deal with thousands of contractors and when comparing Schley Buildings, they are in the top 1% of well run companies.
We hired Schley builders to build an indoor riding arena. They were very easy to work with from office to field crews and worked well with other contractors to get different phases done at the best time and in a timely manner. The crews are very professional and worked hard, always mindful of keeping the site clean. Both our insurance company and us were impressed with the construction and the extra thought that went into snow loads here in Northern Wisconsin. Schley was able to make changes and add one without any hesitation and everything went according to the schedule we talked about, even completing it sooner than expected. Building looks amazing!
Everyone at Schley Buildings was very professional. They performed high quality work in a very efficient manner. I highly recommend them as builders. We are extremely pleased with the results.
Peter Liesch (Google Review)
Schley Buildings did a great job with our garage. From conception to completion my project was handled professionally. They included all facets of the project so all I had to do was sit back and relax. I would recommend Schley Buildings to anyone building a steel building for any reason.
Jeffrey Cain (BBB Review)
Thank you for the nice job. Your workers did a great job and we have had lots of compliments.
The craftsmanship is second to none, and the building site was always cleaned up after their day was done. I have yet to find a single nail or screw on the site. I don't write letters ever so I hope this testimonial will be posted for others to see.
Thank you for the great job! We love the new garage and our neighbors now have garage envy!
We just wanted you to know how pleased we are with our building. We looked at the building and you REALLY, REALLY did a good job—we are very satisfied. You have some really good workers, excellent quality workmanship, quiet, & pleasant. Other than hearing a hammer once in a while, we didn't even know they were there.
Thanks for everything; you did a fine job. I would definitely recommend you.
Inspector came and approved everything. He is very persnickety and moody. Ron heard him say at least 3 times that it was a nice looking building. We appreciated the work ethic of your crew getting this building done in the dead of winter. We also appreciated your pick-up efforts (no food debris, wrappers, or cig butts). I'm sure this building will meet our needs for years to come. It was a pleasure doing business with you.
Tim & Ronda: Again, many thanks for a job well done! We are very pleased! Have a Blessed Summer.
We are all very pleased with the fit, finish and overall quality of the building. I'm a contractor myself, and one can really take notice of the fine details to really appreciate the pride, craftsmanship and dedication folks have with their product or service they are selling. Good work! We will be more than happy to recommend your company moving forward, and hope the best for you and all the rest of the folks at Schley.
Highly recommend if you are looking for a quality building. Tim & Ronda will take care of your needs.
Steve Reupert (Google Review)
Had no problems whatsoever with Schley—they did the job right the first time and are very professional; left no mess when done. They are worth every dollar spent. I am a satisfied customer.
Thanks again, we love our building!
What a great building. I am glad I went with Schley over Northland or Morton. It looks super. Great employees and materials. Thanks Again!
The building looks GREAT! Thanks!
Kathy and I were in Three Lakes this past weekend and was able to see the new building. It looks great—your guys did a fantastic job! Very impressed with the quality of the building and concrete work. Extremely happy customer!
Thanks for working with us on the project. We are very pleased with the results.
Thank you again for a job well done! I am sure that our family will get many years of service out of this building.
Thank you Tim. It was a pleasure working with you on the shed project. The quality and workmanship is superb. Feel free to use me as a reference.
Thank you—the building is beautiful!
Wanted to say thank you for the great service, companies like your are getting harder and harder to come across. I have been spreading the word so hopefully you get more work out of the deal!
D. Bert Saal - Owner, CCL Gardens, LLC
Thanks so much, we're really happy with how the barn & arena turned out.
Thank you so much! The building looks great! We will have no problem filling it up.
Thank you so much for the fantastic job. I am so happy with the way the new barn turned out. I have had a lot of compliments on it. Love love love!
We were up this past weekend and saw the end results—we were very pleased—thanks for everything!
Thanks for all of your help and guidance. We are very happy with the roof and will likely reach out to you next year to discuss the large garage right next to the house.
Tim, thanks again for another great job at a fair price.
Your secretary Ronda has been great, along with your construction crew. We have nothing but great things to say about your company.
We enjoy your building—it turned out great!
Tim and his crew did an outstanding job on our pole barn. Tim's suggestions at our initial meeting helped us design the structure we needed. The crews were professional, easy to work with, and always cleaned up each day. All building materials are quality products, and we are so happy that we were able to have Tim Schley as our contractor for this project.
Want to thank you. Everything you promised and quoted was done on time and to perfection. What a pleasure to work with a professional.
The building looks great! Please use us as a reference if needed.
Thank you for the garage - it looks great and the color matches our house perfectly! Your crew was very courteous and took care in their work and clean up.
We love the garage, just can't wait until the snow and ice melt so we can move everything in.
I just wanted to say wow on the building you are all working on that is on Hwy G. It's going up so fast! Good work! I drive by it every day and watch the progress.
Door color is great—building looks great!
I just wanted to let you know that we are very happy with how the building turned out in Stella. We have been using it the past couple of weeks and everything is great. When it's time to build our second building we'll be giving you a call.
We will love the building for a long time. Especially in the winter.