Brochure
View/download our 2021 informational brochure for an easy-to-read guide about our products and services.
Other Buildings
The need for capable, efficient, and affordable extra space has made post-frame architecture the go to solution for a broad range of building types. Schley Buildings has put our expertise to work on suburban shelters, commercial buildings, agricultural buildings, horse barns, and many other types of durable, reliable structures. Whetever your needs, chances are we've built it before. Not sure what you're looking for? We'll work with you to create the building that meets your needs perfectly.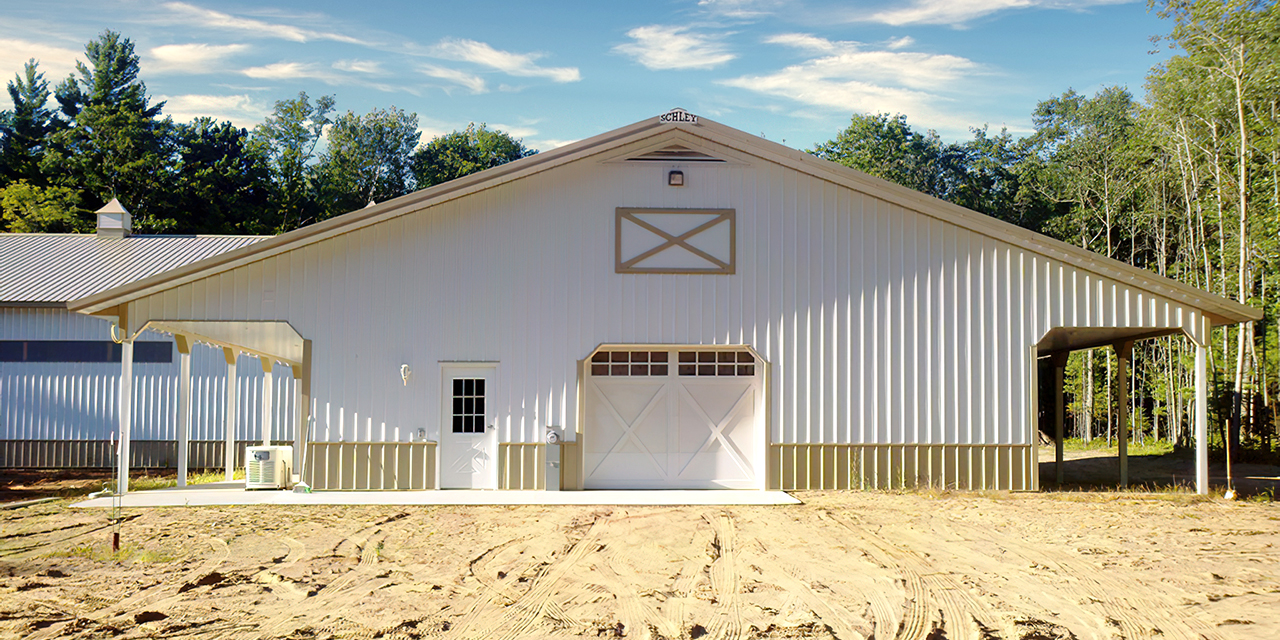 Utilizing the post-frame architecture, all Schley buildings are comprised of a wood frame structure with steel roofing and walls. This design is highly customizable, being able to incorporate additional options including, but not limited to: concrete, Soffit, windows, Eave-lite, and Wainscoting. Each building can be custom designed and built by Schley Buildings, or we also offer Do-It-Yourself packages including: Drawings, Floor Plan, Material Sheets, and a General How-To Guide.
The only limitation to what Schley Buildings can create for you is your imagination.