Brochure
View/download our 2021 informational brochure for an easy-to-read guide about our products and services.
Heated Workshops
Schley Buildings believes your post-frame structure investment should be enjoyable year-round. To ensure maximum usability and comfort, heating units can be added to any post-frame structure; however, we recommend the building have an insulated concrete floor, properly insulated walls/ceiling, and vented soffit overhang. Heat units operate the same as common household systems, giving you complete control of temperature settings and adjustments.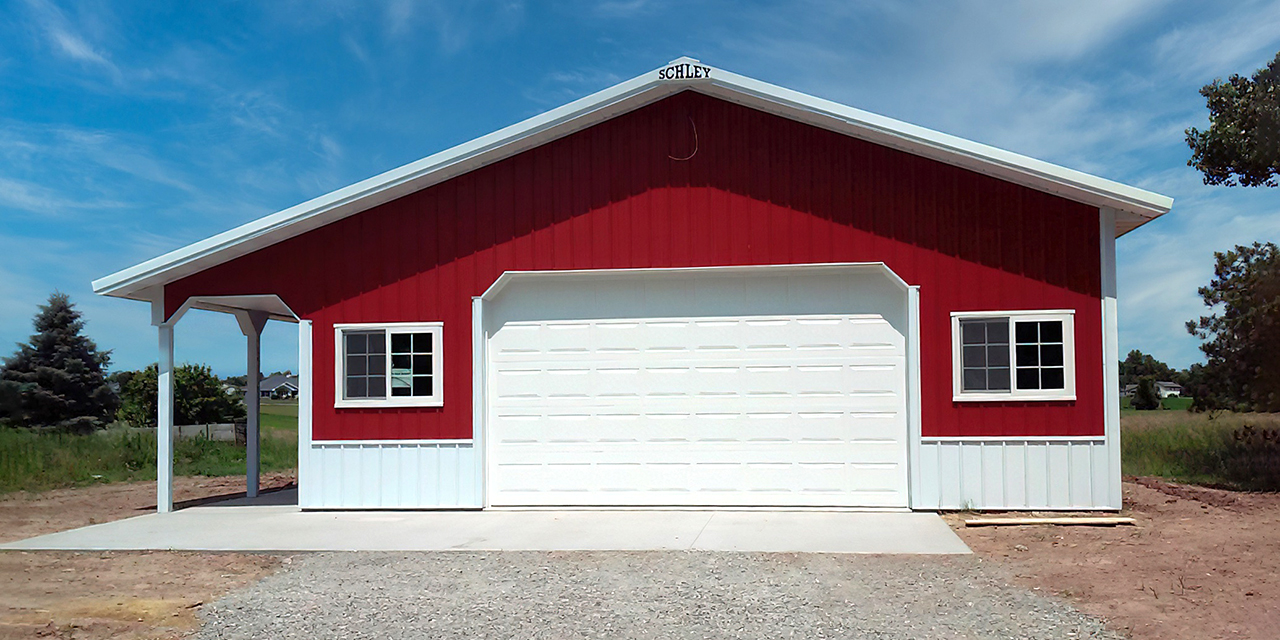 Utilizing the post-frame architecture, all Schley buildings are comprised of a wood frame structure with steel roofing and walls. This design is highly customizable, being able to incorporate additional options including, but not limited to: concrete, Soffit, windows, Eave-lite, and Wainscoting. Each building can be custom designed and built by Schley Buildings, or we also offer Do-It-Yourself packages including: Drawings, Floor Plan, Material Sheets, and a General How-To Guide.
We can proudly state that in 35 years of operation we've never had a building fail.